The financial world offers many choices to those seeking professional asset management. Strategic Wealth Partners Inc. offers a distinctly different choice.
Personalized, Unfettered Access
As partners, clients enjoy unfettered access to the Portfolio Management Team and receive regular updates, forecasts and Market Letters.
You enjoy complete flexibility and personalization. We design individual portfolios- customized to each client's distinctive and personal circumstances. We consider risk tolerance, asset size, performance objectives, income requirements, time horizon and tax situation. We make appropriate choices, sharing them with you and modifying them as circumstances dictate.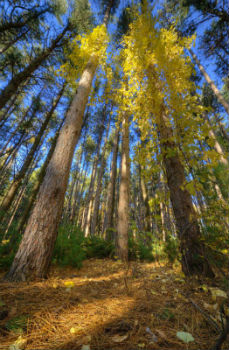 A Partnership, Not a Mutual Fund
Unlike a mutual fund, our clients own actual security positions, not "shares" in a fund. Clients have absolute portfolio and transaction transparency: they can follow all trades as they occur and receive detailed, timely performance reports. They also have access to a "Client Portal" which enables them to inspect the portfolio and analyze its activity from their own perspective.
As partners in our boutique firm, client portfolio decisions are guided by objective, critically analyzed, independent research- not the "sell-side" potentially -conflicted bias which can be found in large brokerage houses. We trade alongside our clients, not against them.
Our investment process employs a rigorous methodology which is highly sophisticated, results-oriented and entirely agnostic with respect to growth, value and capitalization size. We do not fit neatly into a Morningstar style-box. We are tactical realists searching for pricing inefficiencies and strategic opportunists looking to  capitalizing on long-term trends.
Unlike a hedge fund, our clients own fully liquid positions and are not restricted to limited  access to their own funds. Client portfolios are managed on a tax-sensitive basis and internal expenses are carefully considered.  Portfolio fees are applied in arrears, not in advance and are calculated at attractive rates to reflect our partnership model.